In August I had the pleasure of spending a few days at the Roger Dubuis factory and had essentially unfettered access to the place and the staff.
If we are honest, RD have previously been known for three things: phenomenally designed movements, over the top case & dial designs and a reliability record only
rivalled
by the TU 144 'Konkordski'.
The new management are truly determined to change the final point, but you hear these sort of things from PR people all the time, so I learn to take them with the proverbial grain of salt.
Probably the most complex movement that Roger Dubuis make is the RD 01, a double flying tourbillon with 319 parts.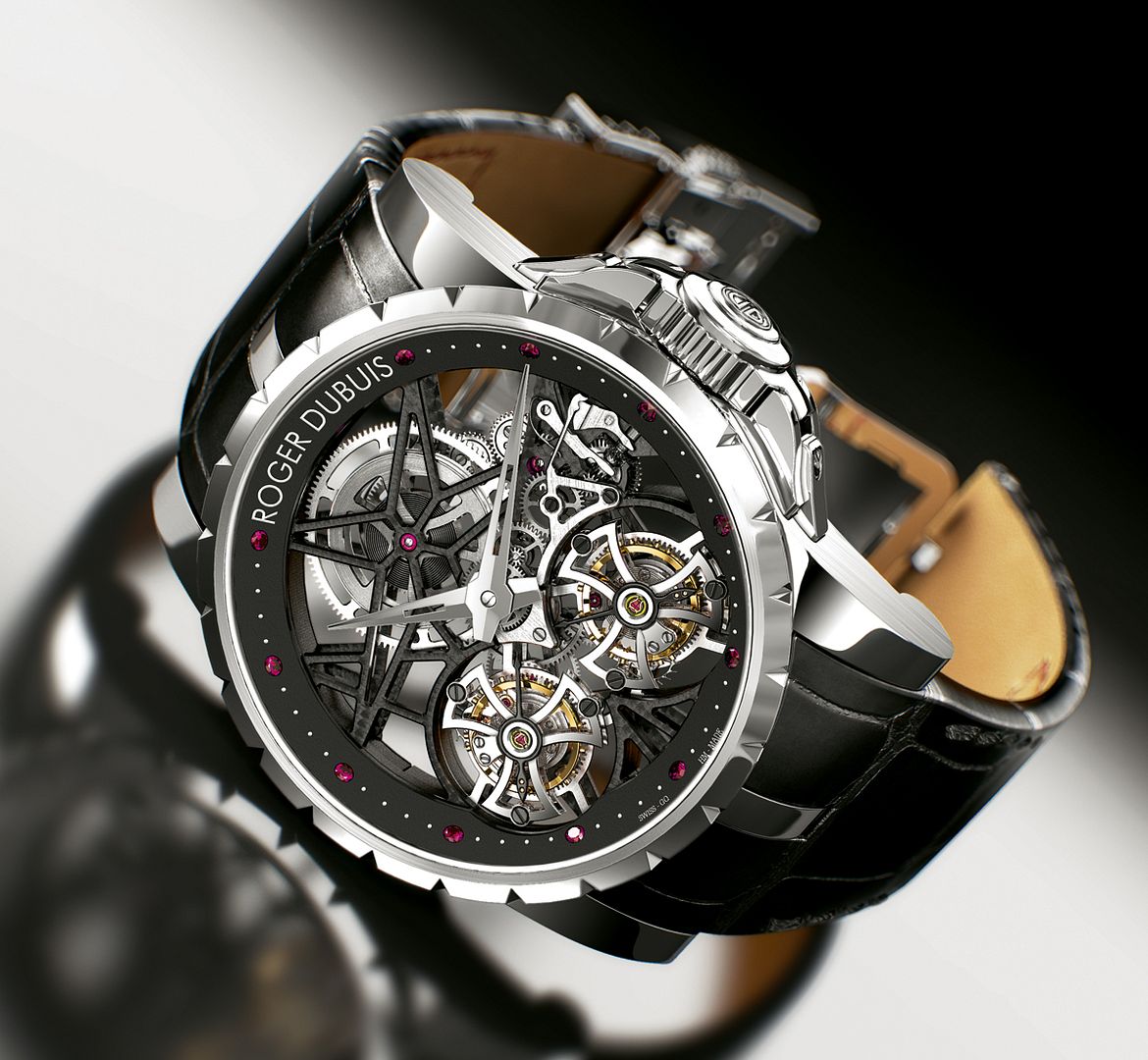 In parallel with developing the brand new movement for the new Monagasque line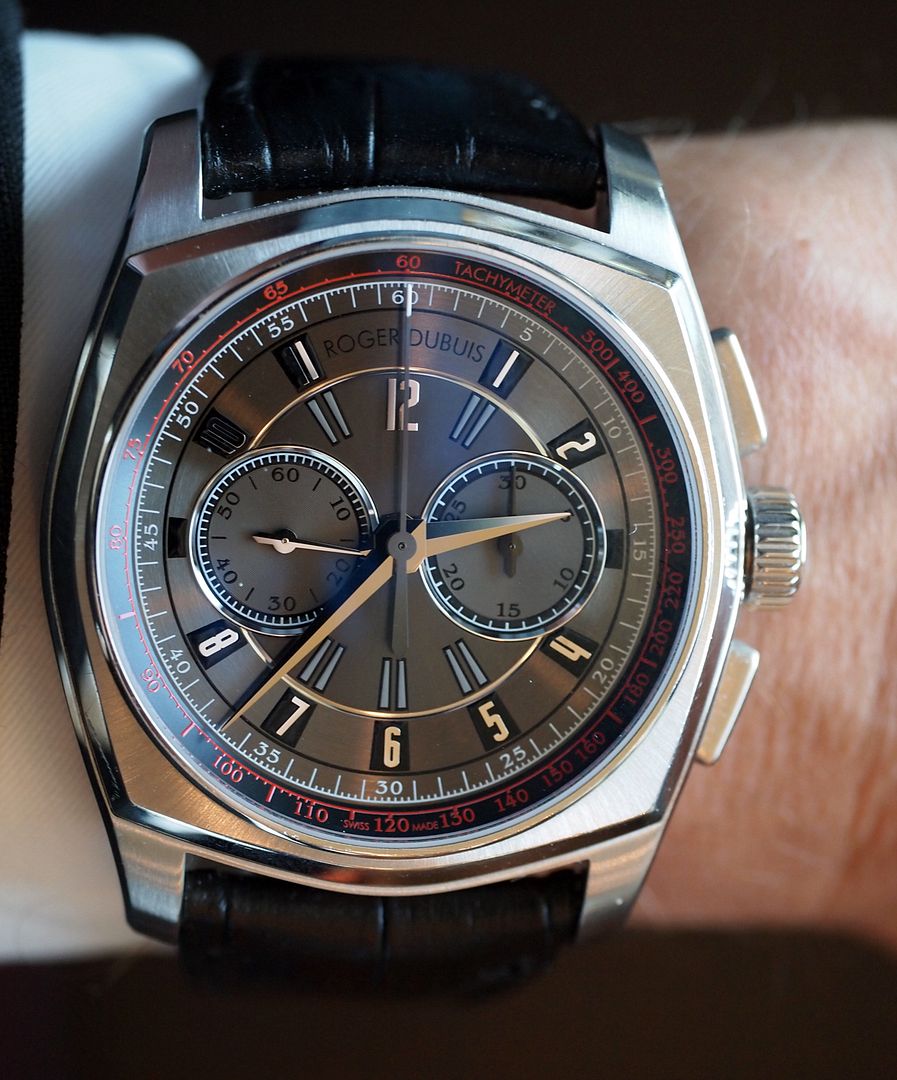 their design department also undertook a detailed analysis of all the current movements.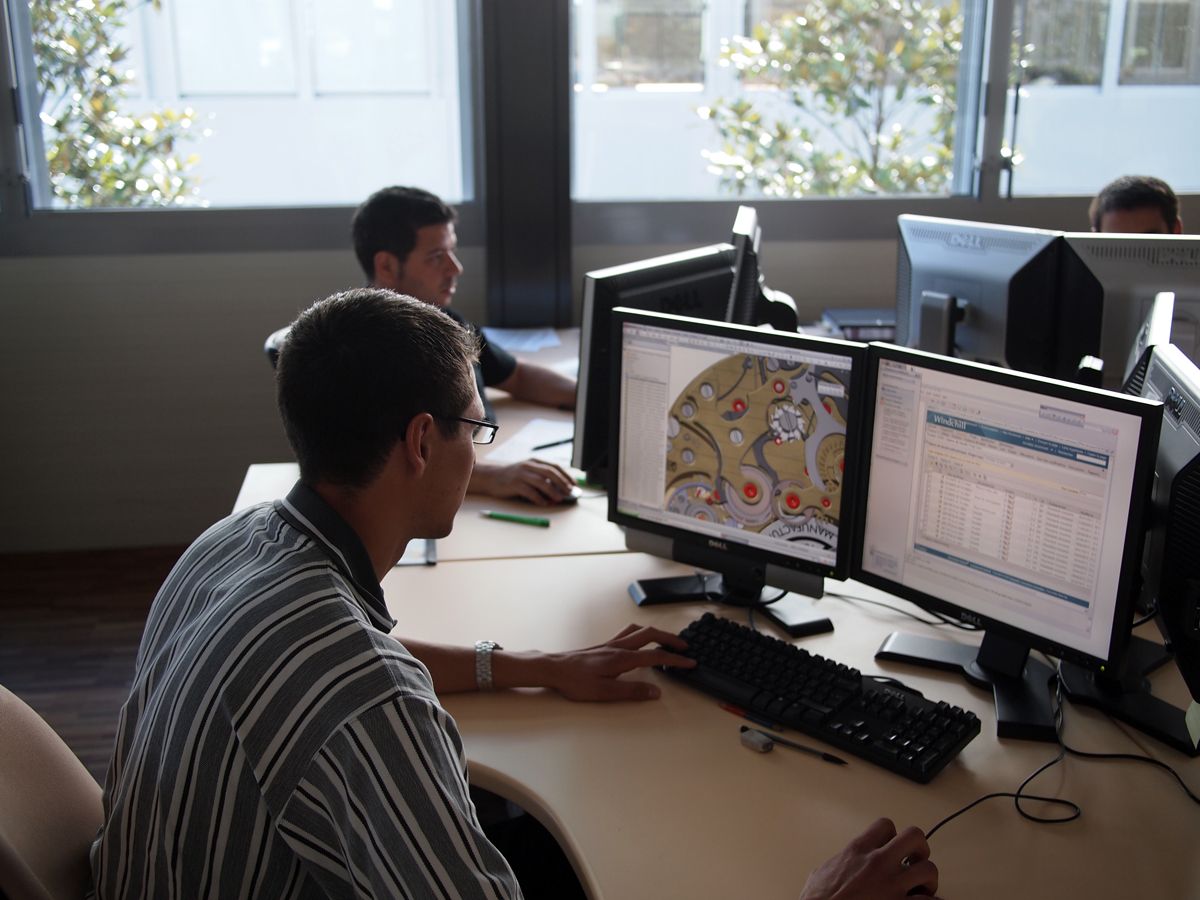 In the course of this analysis, they diagnosed several inherent areas in the RD 01 movement which could prove to be problematic. So, they redesigned the movement; this wasn't just a quick fix, it involved redesigning 32 individual components, including the main plate and changing the watch from having the two tourbillons rotating in opposite directions to having them move in the same one.
That was a good idea, redesigning the movement so that it was less likely to present problems down the line. But it was what they did next that signaled that the firm were truly committed to quality. They then contacted all their distributors and asked them to return any watches still in stock and they retro fitted them with the new movements and returned them. Then they went to the retailers and asked them to send back any watches they had and finally, they had the retailers contact all the original owners of the watches, and they were all brought back to the factory, no matter if they were out of warranty, and brought right up to date.
In all, around 100 watches were revised, not exactly an insignificant operation. I don't know if any other firm has done this, but I have to say it certainly shows a commitment to quality I haven't previously encountered.